Goat Milk Soap with Activated Charcoal (Eczema, Psoriasis, Acne) Made in UK
Goat Milk Soap with Activated Charcoal (Eczema, Psoriasis, Acne) Made in UK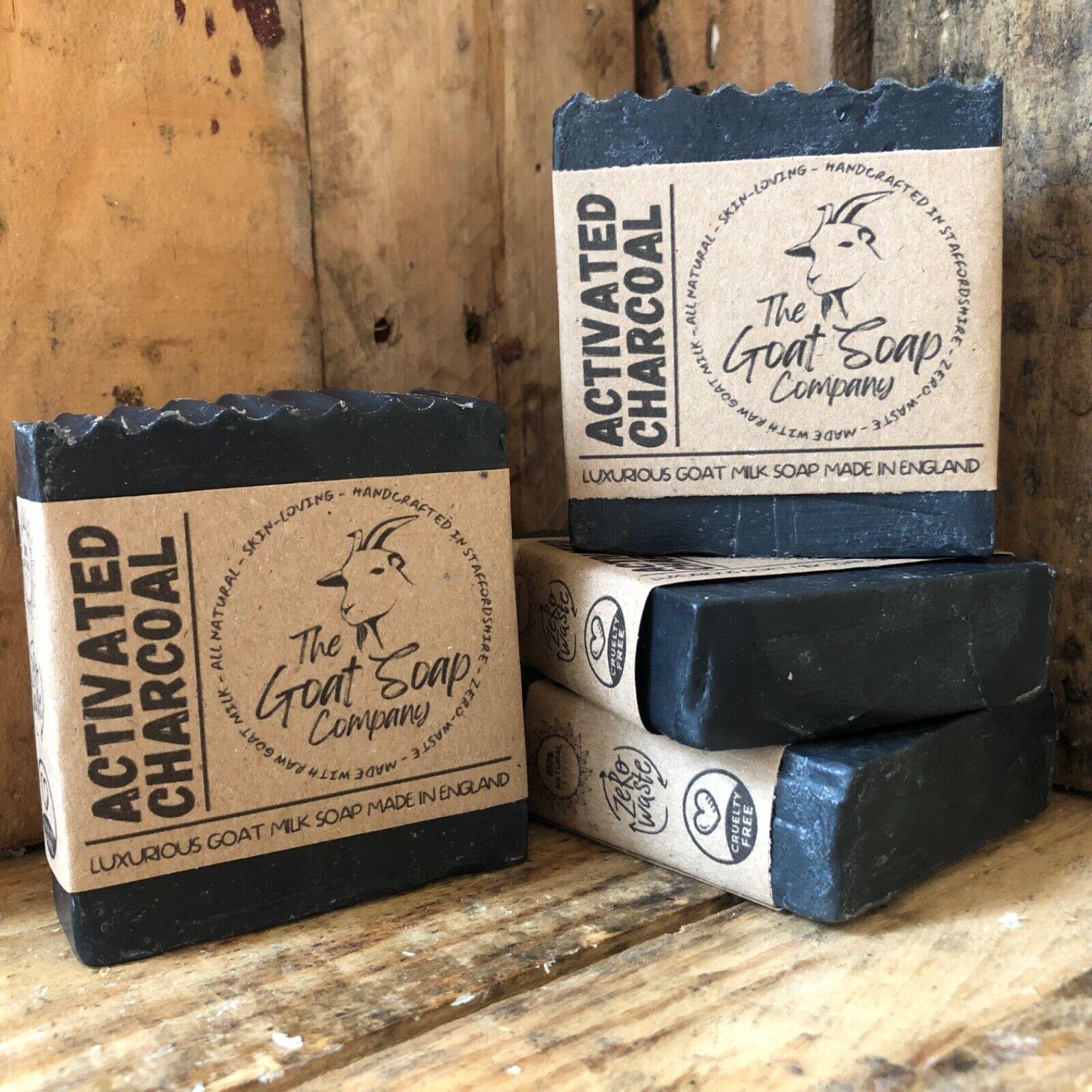 We're sorry we're out of stock, but we can let you know as soon as this product becomes available again.
Enter your details below and we'll email you once this item is back in stock.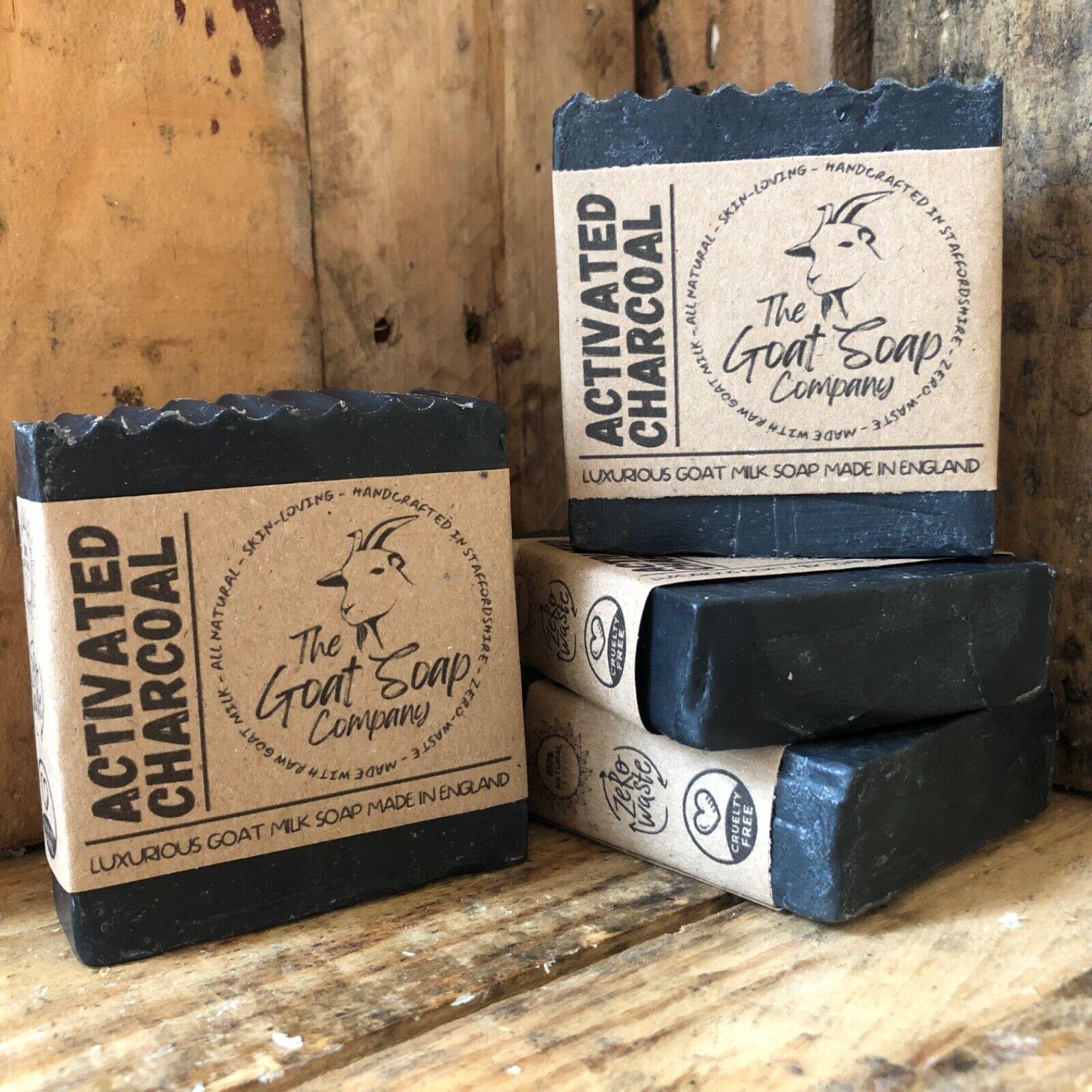 Send this product to a friend
Goat Milk Soap with Activated Charcoal (Eczema, Psoriasis, Acne) Made in UK £5.99
A luxury bar of handmade, artisan soap, made with moisturising goat milk right here in the heart of the Staffordshire Moorlands, England.
This rich and creamy goat milk soap with activated charcoal absorbs unwanted oil and leaves your skin looking as fresh and glowing.
It can help with those who suffer from acne breakouts and help to rid your skin of dark or red spots leaving a blemish-free complexion. Great for dry skin, red skin, itchy skin, skin conditions including: Eczema, Psoriasis, Acne, Dermatitis, Rosacea or just to add a touch of luxury to your already perfect skin.
Look no further than The Goat Soap Company's perfectly blended natural and cruelty free goat milk soap with cocoa butter and Shea butter which is great for moisturising the skin and healing cracked skin.
The Goat Soap Company handmade natural goats milk soaps, using raw milk from our small herd of dwarf dairy goats and only natural and sustainable ingredients.
We make sure we give you all the amazing benefits of our natural ingredients for your skin as we can.
Our soap is made using the ancient and traditional cold process method and is 100% handmade…..
even the milking is done by hand!
100% Natural – No Parabéns – No Palm Oils – No SLS/SLES – No Artificial Fragrances – No Synthetic Colours – No Plastic – No Animal Testing – Suitable for Vegetarians
Dermatologically Approved. Recommended for All Skin Types and All Ages.
Chunky 120g Bar. Handmade in Small Batches in Staffordshire, England.
Ingredients: Capra Lac (Goat Milk), Cocos Nucifera (Coconut) Oil, Olive Oil, Rice Bran Oil, Cocoa Butter, Shea Butter.
Some Facts About Goat Milk:
Similar pH level to our skin, reducing any irritation caused by many other products
Contains numerous vitamins and probiotics essential for maintaining healthy skin
Goat milk contains alpha-hydroxides which help to remove the dead skin cells
Goat milk contains fatty acids that help to repair the skins natural barrier, probiotics to encourage the growth of natural skin flora and vitamin A to help gently exfoliate the skin. The fatty acids also contribute to noticeably softer skin